NEBOSH Examiners reports on Certificate & Diploma Level Qualifications are published twice a year by NEBOSH.
They offer valuable feedback on the following key areas; examination technique, command words and learning outcomes.
The Examiners Report is intended to give examples of what Examiners were expecting from you. Also, it provides insight into areas of under-performance that you can target in your revision.
Would you like to brush up on some health and safety concepts the easy way? If so, have a gander at our newest podcast Safeti School!
Wondering which course to go for? You can listen to what Victoria Hughes, Course Tutor at SHEilds, had to say about the NEBOSH online and classroom courses – check out the Safeti podcast episode with Victoria here!
Also, if you are quite new to health and safety, you might want to have a read at our Ultimate Guide to Health and Safety.
Now, let's get down to what you came here for. The NEBOSH Examiner's reports!
NEBOSH Examiners Reports 2017
Join the Safeti community for free to access the full database of NEBOSH Examiners Reports downloads…
NEBOSH Examiners Reports 2018
NEBOSH Examiners Reports 2019
For more information on NEBOSH courses check out our 'NEBOSH – What you need to know' post.

NEBOSH not for you?
Have you heard about the NEBOSH alternative that is disrupting the HSE learning market?
NCRQ (National Compliance & Risk Qualifications) is the new, distance learning powerhouse that is now the most popular Health and Safety Diploma in the UK.
Find out what we thought about the NCRQ Diploma and listen to what the Chief Executive, Iain Evans, had to say about the course in our 'NCRQ or NEBOSH' review.
Thanks for visiting Safeti, good luck with your exams and hopefully we will catch up with you again in the near future.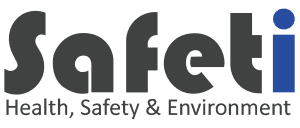 To access more of this content & free resources, please join our community for free below. If you are an existing user, just log in!